The Illinois International Annual Report provides a "snap shot" of the accomplishments and activities of Illinois International during the 2018-19 academic year. This report also recognizes the generous support of our donors who gave between July 1, 2018 and June 30, 2019.


Global Excellence
Building networks across boundaries and disciplines.
---


167
New passports were issued to Illinois students thanks to an
Illinois Abroad & Global Exchange-facilitated and CIEE-sponsored event
read more about this event below


3,150
Students, faculty, and staff were covered by International Safety & Security's International Insurance for more than 200,000 travel days in over 85 countries this year


400
Business executives, government officials, higher education leaders, and students participated in one of 17 different Global Education & Training programs


3,243
New international students joined an overall population of 10,577 registered students


113
International agreements were processed for 11 colleges and 21 departments/units with institutions in 28 countries


17
Delegations were hosted by Global Relations, which included 58 individuals from
higher education institutions and governmental agencies from 12 countries
Extraordinary potential
Looking ahead to the next 150 years.
---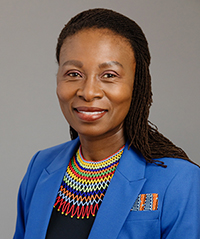 At Illinois, our collaborations have always been not only local or national, but global. Our students and faculty come to us from all over the world, and our research, education, and engagement extends across cultures, disciplines, geographies, and worldviews. For 150 years, we have sought to instill strong global competencies in our students, to conduct cutting edge research with global impact, and to serve our community, region and state. And now, we are excited to begin the next chapter.
"The Next 150," a five-year strategic plan for the University of Illinois at Urbana-Champaign was unveiled this year. This new strategic plan aims to harness the expertise, passions, and resources of Illinois to be a world-class university in every dimension of our mission. I invite you to explore the full plan online at https://strategicplan.illinois.edu/.
On behalf of the entire Illinois International team, I want to thank those of you who have supported our activities, programs, and funds over the past year. Whether through in-kind contributions, knowledge-sharing or donations to our scholarships, your dedication has contributed to a more diverse and inclusive global classroom. As we plan and look ahead to another successful year, we are grateful for your ongoing commitment to Illinois International and its programs.
Reitumetse Obakeng Mabokela, Ph.D.
Vice Provost for International Affairs & Global Strategies
Professor: Education Policy, Organization and Leadership
University of Illinois at Urbana-Champaign
SUPPORTED BY
Generous donations from our global community.
---

Donors
Thanks to the generous gifts from alumni and friends, Illinois International awarded more than $345,000 in study abroad scholarships, international research fellowships, and travel grants in 2018-19.

Scholarships
Named and memorial scholarship funds allowed Illinois International to award 36 scholarships to Illinois undergraduate and graduate students pursuing educational opportunities outside of the United States.

Students
Student fees contribute to the Illinois for Illinois Scholarship Fund, which supports undergraduate students pursuing study abroad experiences. The funds supported 65 students studying abroad in 2018-19.
IN CASE YOU MISSED IT
The best news and stories from this past academic year.
---
Thank you to our supporters!


Your commitment to international education makes Illinois' global classroom accessible to our students, faculty, and staff.

Donors

Students & Alumni

Families & Friends

Faculty & Staff