Awards & Funding
Illinois International Graduate Achievement Award Recipients
The Illinois International Graduate Achievement Award recognizes an Illinois graduate student whose innovative and sustained international research or public service abroad has had a significant, societal impact.
2022
Hanwei Wang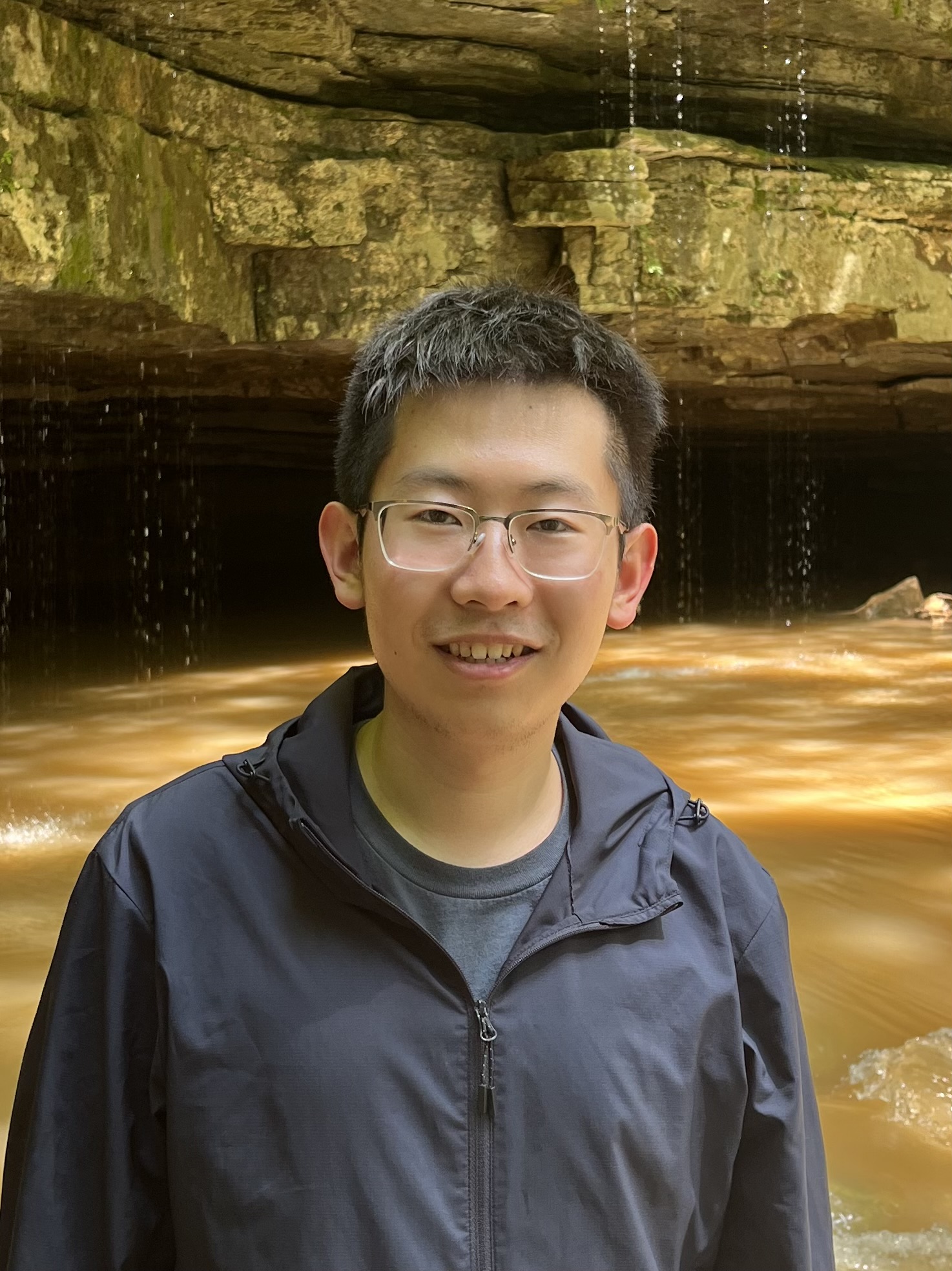 Hanwei Wang earned his B.S. degree in mathematics and physics from Tsinghua University, Beijing, China in 2019. He worked as a research intern at the Massachusetts Institute of Technology and the University of Hong Kong in 2018. He is currently a Ph.D. candidate at the Department of Electrical and Computer Engineering at the University of Illinois at Urbana-Champaign. He is interested in applying his knowledge in physics to biomedical engineering and consumer electronics by inventing technologies and products that can benefit people's life. His work broadly covers the topics of wireless power transfer, nanophotonics, and biomedical imaging.
Hanwei has always been curious about the physical world and passionate about investigating those mystical phenomena. He demonstrated a strong interest in physics since middle school and became fascinated by the elegant equations related to those physical laws. He began his research career as a high school student by participating in the Chinese Young Physicists Tournament, a competition for young Chinese physics enthusiasts to solve real-world physics problems. Due to his outstanding performance, he was selected as one of the national team members and obtained the first gold medal for China in the 2014 International Young Physicists Tournament. From then on, he started to show his talent in innovation and leadership. Later, he received the highest honor of Shing-Tung Yau Science Award, which led him to be directly admitted to Tsinghua University. During his undergraduate study, he kept his interest in research and technological innovation. He participated in multiple research projects related to spectroscopy, condensed matter physics, phased-array antenna, and wireless power transfer. As an undergraduate student, he published 6 academic articles, one of which was published in IEEE Transactions on Industry Electronics, being one of the best journals in the field. He also received the highest honor for technological innovation from Tsinghua University.
When Hanwei joined the University of Illinois, he sought to extend the physical principle of metamaterials to low-frequency magnetic fields, so they can be used for magnetic resonance imaging (MRI), wireless power transfer, and transcranial magnetic stimulation. He developed a theory with temporal coupled-mode theory and demonstrated its application in both MRI and wireless power transfer. His work was selected as a cover page of the journal VIEW and reported in the news release of Holonyak Micro & Nanotechnology Lab, Grainger College of Engineering, University of Illinois public account, and the website of Medical Device and Diagnostic Industry. Besides his research in magnetic metamaterials, he also built up an optical force microscopy system to characterize the near-field forces given by nanoantennas and nanoparticles. His works were published in top journals such as Nature Nanotechnology, Nanophotonics, and Photoacoustics. The technologies he developed resulted in two patents and more than 10 publications. His achievements have been widely recognized by numerous fellowships including Hong, Mccully, and Allen Fellowship, Yee Memorial Fund Fellowship, and Mavis Future Faculty Fellowship. He is also one of the finalists of the Illinois Innovation Award and Andrew T. Yang Research Award.
Hanwei is enthusiastic about contributing to scientific and engineering communities through providing education, mentorship, and services of a high standard. He volunteered to be a teaching assistant in advanced courses such as digital image processing and integrated circuit theory and fabrication. He was nominated by his students for the Olesen Award and selected as an excellent teacher in 2020. He has mentored over 10 undergraduate students. Most of the students were greatly inspired and decided to continue their studies in graduate schools. He has served as a mentor in Illume Research for 3 years. His students were admitted to top universities around the world including Imperial College London and Cambridge University. Hanwei also pays attention to providing peer review services of high quality. He serves as a reviewer for top journals in the field including IEEE Transactions on Power Electronics and Journal of Physics D: Applied Physics. He is a trusted reviewer of the Institute of Physics, which is an honorable recognition offered to the top 15% of reviewers in the field. He wishes his enthusiasm and efforts could result in useful technologies and valuable contributions to society that will have a long-lasting benefit to our lives.
---
2020
Sital Uprety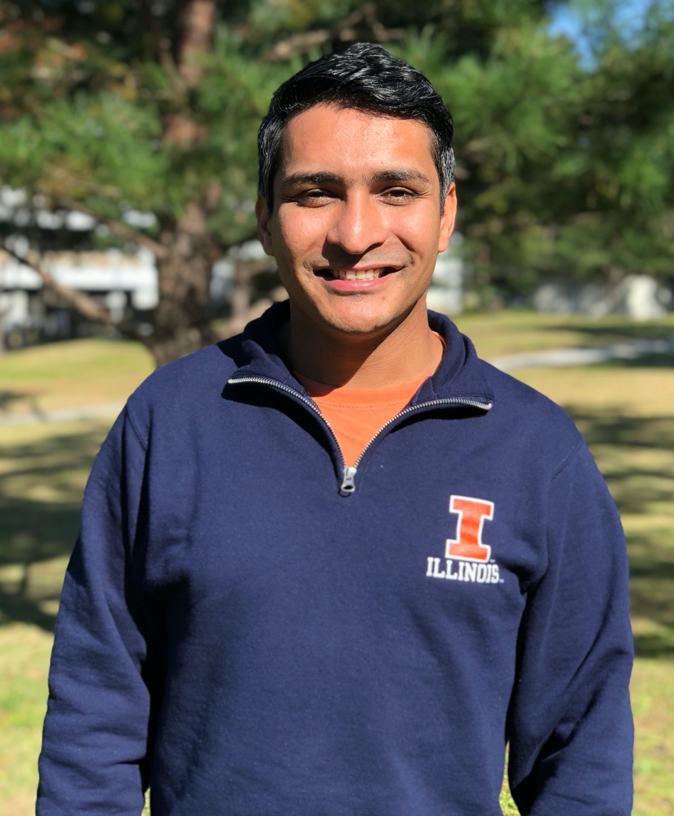 Born and raised in Kathmandu, Nepal, Sital Uprety was always cognizant about water and sanitation issues in his surroundings. Sital had first-hand opportunities to experience and learn about public health issues, water supply, and sanitation in his home country. Soon after he completed high school, Sital moved to Columbia, Missouri, and pursed B.S. in Civil and Environmental Engineering. He participated in water-related research since his freshman year and spent a summer in Texas A&M University researching improving wastewater efficiency.
Sital started his graduate program at the Department of Civil and Environmental Engineering (CEE) in 2014, and about a year after Sital joined the program in Illinois, Nepal was struck by a devastating earthquake on April 25, 2015. Sital, along with his colleagues, organized a benefit concert featuring young and local bluegrass/folk musicians and raised close to $5000. Besides, through other fundraising events, he was able to raise close to $11,000. The raised fund was used to buy filtering units and distributed them to vulnerable families in Nepal. Such water filtering units are vital in preventing diarrheal diseases in families living in temporary housings, often in unsanitary conditions. The rest of the raised funds were used to start an initiative, Supporting Educational and Environmental Development in School (SEEDS) with a local non-profit, Environment and Public Health Organization (ENPHO). For his research, Sital continued to work on the water, sanitation, and hygiene (WaSH) issues in Nepal but geared towards understanding how a newly introduced adaptation, response, and relief may prevent the spread of waterborne pathogens under stress caused by natural disasters, including earthquakes.
In addition to his efforts with earthquake relief and related research, Sital has also been involved in mentoring undergraduate students and exposing them to international research. Since 2014, he has led four two-month-long research trips to Nepal, consisting of undergraduate students from diverse backgrounds, and has engaged them in research projects in a complex environment with limited resources. Under his mentorship, students were responsible for collecting and processing water/sanitation samples, testing for different water quality parameters on-site, and DNA/RNA extraction of collected samples. Some students were also conducting surveys and focus group discussions with study participants. Undergraduate students on these trips learned a lot about these trips, and many expressed how it changed the way they look at things. Sital has always been proactive about student learning and thus always involves them in challenging yet interesting tasks. During these trips, Sital also hired local students with similar majors and got them paired for field visits and lab research. This provided a valuable opportunity for local students to participate in international research and learn about the sector's latest methodologies, which are often not taught in Nepal.
Motivated by his field trips, Sital and his colleague, Nora, designed and got funded ($15,000) for a graduate seminar (CEE 598 DEV) Interdisciplinary training for engineers and scientists: Bridging the gap for sustainable International Development Projects. The seminar trained graduate students on community assessment methods and appropriate technology selection, implementation practices, and management and development of long-term monitoring tools for evaluation and project sustainability. This course motivated graduate students to take initiatives in transitional research. He invited several national and international experts with different backgrounds to share their experiences, insights into their work, and answer students' queries.
Sital has been recognized with several prestigious fellowships, including National Science Foundation (NSF) Graduate Research Fellowship, Japan Society for Promotion of Sciences (JSPS) Fellowship, and several other travel fellowships. Sital recently started a new position at the Swiss Federal Institute of Aquatic Sciences and Technology (Eawag) as an Eawag Postdoctoral Fellow in Zurich, Switzerland. During this 2-year long fellowship, he will be working with Sanitation, Water, and Solid Waste for Development (Sandec) in studying the association of human behavioral response and water microbiome in flood-prone regions of Nepal.
---
2019
Ananya Tiwari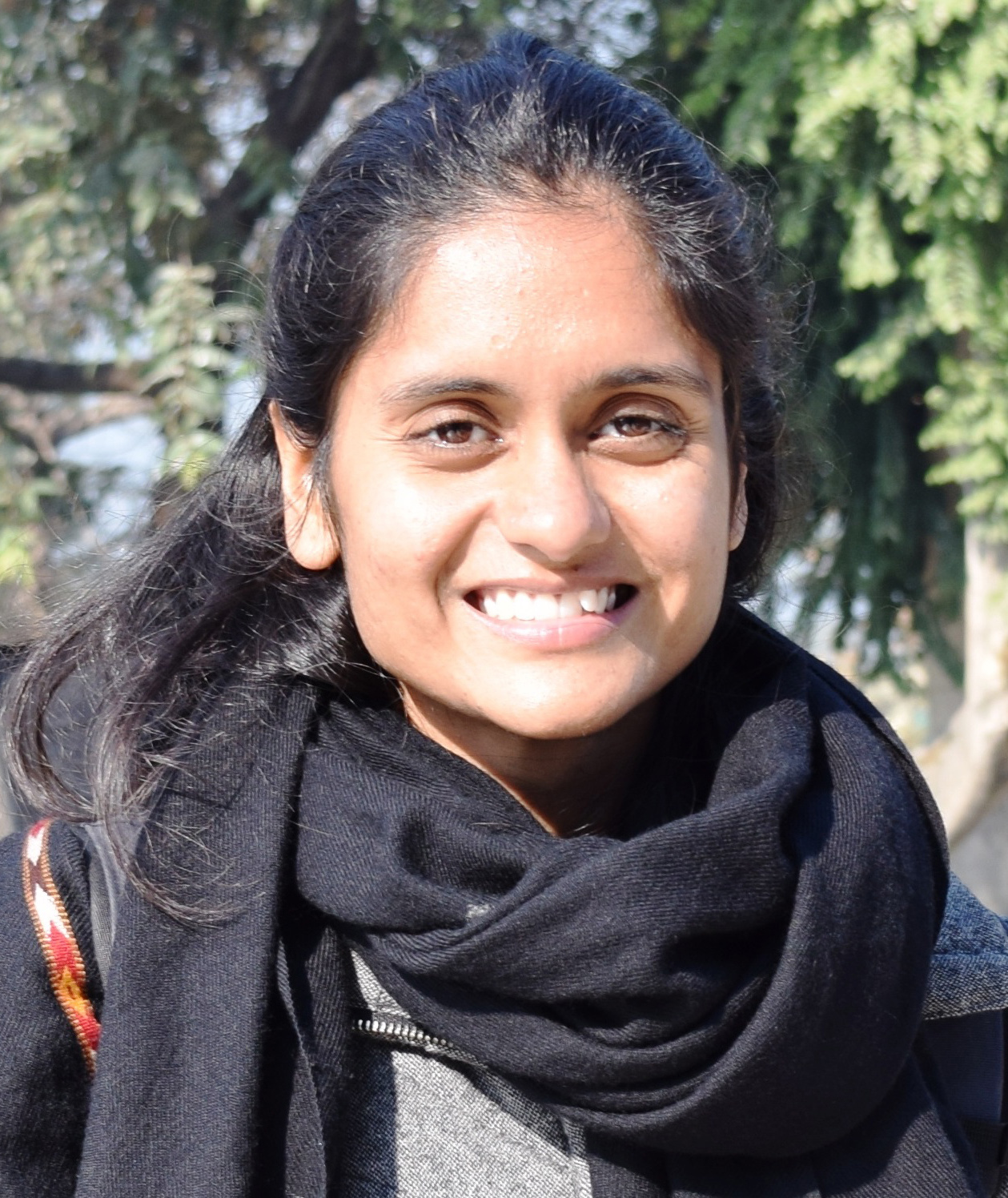 An educator, entrepreneur and researcher, Ananya's vision is to have a world where the oppressed get access to quality education as a tool for transforming the society around us. She uses human centered design for at-scale interventions around pedagogy and socio-emotional skills which could change the way global poverty is tackled through education. Her organization SwaTaleem, tackles child marriage by keeping girls in school and building their socio-emotional skills, in a bottom up approach. Currently, SwaTaleem is working with 900 girls and 30 teachers in some of the remotest parts of India.
Ananya was born and brought up in a small city called Kanpur, Uttar Pradesh in India and has done her bachelor's in Chemistry from St. Stephen's College, Delhi University. She dabbled in Neuroscience in Cambridge, Göttingen and Stockholm before switching to Education. She was a school teacher in a rural school for two years and digitized Science curriculum for grades 5 and 6 in Hindi. Thereafter, she led resilience-based interventions for a research organization in Bihar, India for 10,000 first-generation female learners and 200 teachers. She also led the work on growth mindset and intrinsic motivation at systemic level for the state of Uttar Pradesh and has designed programs for more than 100,000 teachers and 3 million children in low resource settings.
She is a second year PhD student in Educational Psychology studying socio-emotional skills at the intersection of poverty and gender. She is also working on a NSF study on Broadening Participation for underrepresented minorities.
---
2017
Richard Oliver Bidó-Medina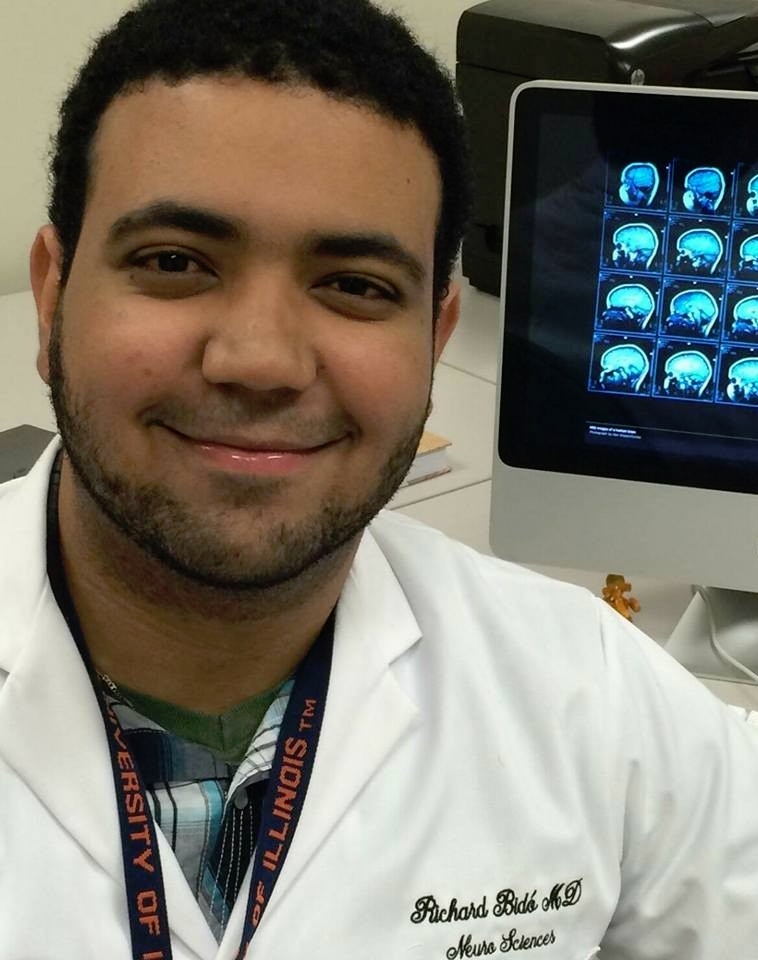 Richard Oliver Bido-Medina was born in Villa Tapia, Hermanas Mirabal; the smallest province of the Dominican Republic, which is mostly devoted to agriculture. He finished High School at the age of 14 years old, with one of the highest GPAs of his country for that cohort and receiving the distinction of "Maximum Excellence", awarded by the Dominican Ministry of Education. At age 21, he received his "Doctor of Medicine" (M.D.) degree, with "great honors", from Universidad Autonoma de Santo Domingo. Currently, he is a fourth year Ph.D. student in the Neuroscience Program of University of Illinois at Urbana Champaign (UIUC), with the concentrations: Cognitive and Clinical Neuroscience and Psychopathology.
Richard's trajectory has proven that it is possible to have multiple interests and, furthermore, to successfully combine them to contribute to the development of society. Over the years, he faced many challenges that are characteristic of developing countries, but his enthusiasm, perseverance and hard work made him able to succeed regardless of the adversities. Richard's path can be defined with three words: physician, diplomat and scientist.
As a physician he has multiple experiences working for underserved communities in his country, as well as leading discussion groups and conferences with a wide range of topics that oscillates from primary and preventive care for chronic patients to sexual education for adolescents. He has a particular interest for academia, reason why he became a TA of histology during Med School and Assistant Professor of pharmacology at Universidad Catolica Tecnologica Del Cibao, after receiving his MD. He was one of the founders of the Student Development Unit at Centro Universitario Regional del Nordeste (CURNE), where he had the opportunity of developing numerous academic events (e.g., debate forums) and mentoring/tutoring college students.
Richard has always been passionate about international/global affairs, interest that he acquired through his multiple participations in the Model United Nations. In 2013, after a rigorous process of evaluation and a national open call, he was elected as the Youth Delegate of the Dominican Republic to the United Nations General Assembly in New York, Third Committee for Social Cultural and Humanitarian Affairs, for the period 2013-2014. As the Youth Delegate, he designed, led and carried out a consultation process throughout his country, in order to identify the interests and needs of the Dominican young population so they could be genuinely represented in the UN. He has been an active member of the United Nations Association of the Dominican Republic (UNA-DR) since 2012, organization at which he has held important positions like Secretary General of the UN Conference for the North Region and President of the World Health Organization Assembly at the International Conference of the Americas. Every year, Richard travels back to his home country so he can be part of the staff of several UN Conferences directed to promote the work of the UN among students.
As a child, Richard expressed deep interest in pursuing a career in the sciences, particular the brain sciences. He was a vivid participant in the School Science Fair, becoming regional and national champion in several occasions. Unfortunately, there was not any PhD program in the Dominican Republic but that did not stop him from dreaming and, in 2013, he became the recipient of the Fulbright Scholarship of the United States Department of State which allowed him to join the Neuroscience Program at UIUC. Immediately, he started developing training and research projects in the Dominical Republic. He has been a very active graduate student and received the 2017 Neuroscience Outstanding Service Award.
He is currently a fourth year PhD student at the Control and Network Connectivity Team (CONNECT Lab) led by Dr. Sepideh Sadaghiani, his mentor, who has supported his interests of developing collaborations with several Dominican institutions. At present, he has several neuroimaging studies in collaboration between UIUC and, CEDIMAT and Hospital Gautier at Santo Domingo. One of these studies consists of the first longitudinal case-control neuroimaging study with Zika virus-infected patients with severe neurological complications, for which he received partial funding from the Center for Latin American and Caribbean Studies (CLACS) of UIUC, through the Tinker Fellowship. In addition, he is leading a collaborative project that involves psychiatric populations suffering from Major Depressive Disorder and Anxiety in the Dominican Republic. He was also the leader of a project about early rehabilitation in patients with stroke conducted at Hospital Gautier in Santo Domingo. Furthermore, Richard is also interested in training Dominican physicians in the field of neuroscience, very limited in the Domincan Republic, reason why he has facilitated the rotation of several clinicians in different labs in the Beckman Institute from Advanced Science and Technology, with the support of the CONNECT lab and the Neuroscience Program of UIUC. He has also been invited in multiple occasions as the speaker of several neurology and psychiatry conferences in the Dominican Republic, including international conferences and offering workshops to resident physicians. Altogether, these initiatives are opening doors to the Dominican Republic and contributing to the closing of the scientific gap between developed and developing countries, as well as promoting a collaborative environment between the United States and the Dominican Republic.
---
2016
Ann-Perry Witmer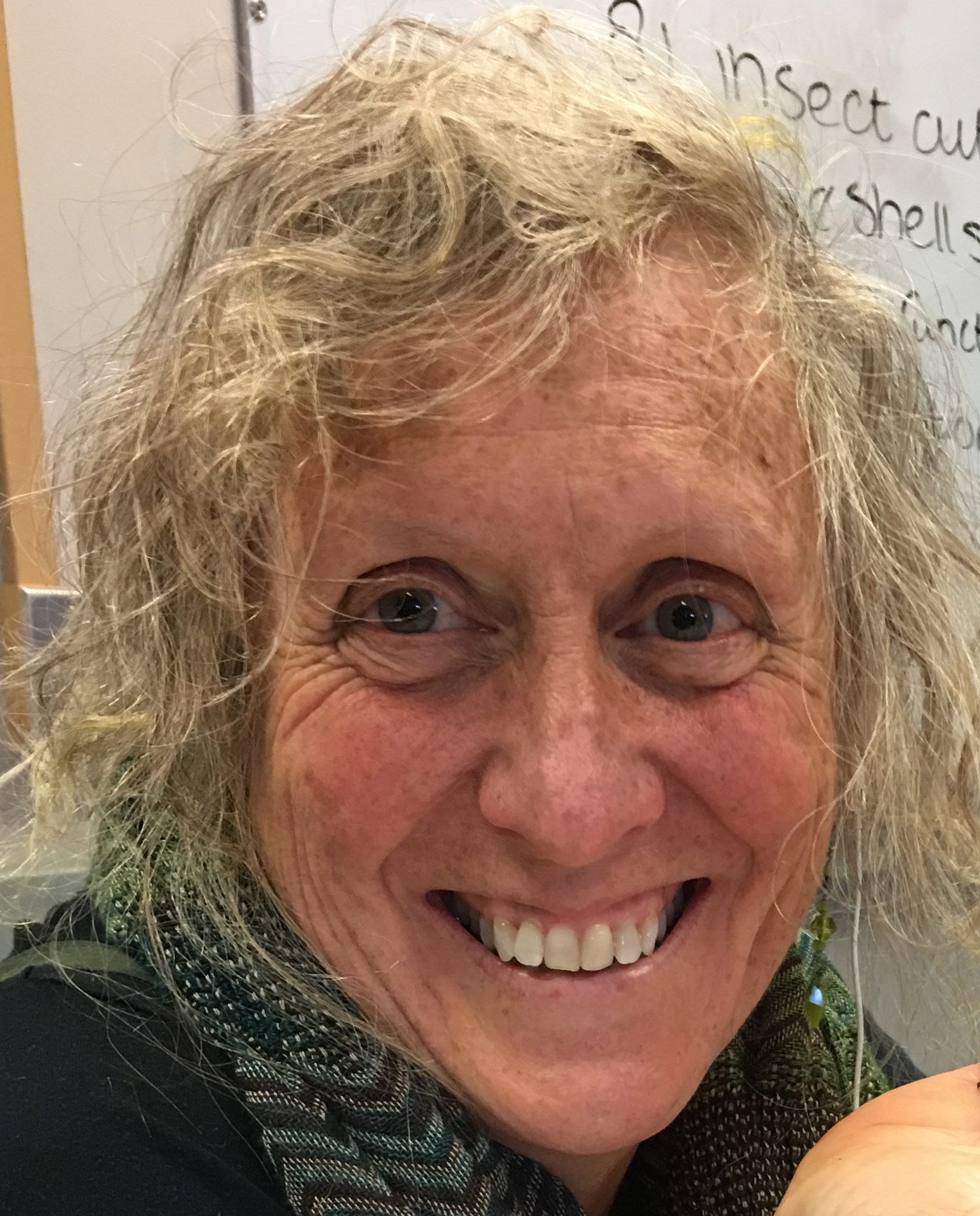 Ann-Perry Witmer has followed a curious path through life, ultimately coming to engineering in midlife when she enrolled here at the University of Illinois' College of Engineering after a successful career in newspapering. After graduating with honors in 2002, she became a practicing professional engineer in Wisconsin, designing water systems for communities throughout the Midwest. She also helped to create organizations that work directly with communities in Central America and the Caribbean to provide engineering assistance for disadvantaged communities in need of safe, sustainable drinking water. This global perspective informed her engineering approach domestically by incorporating a collaborative, holistic understanding of the client's needs and expectations to produce a durable, sustainable infrastructure.
Ann now teaches freshman engineering electives as well as engineering service design courses at the university, and she is faculty advisor to Engineers Without Borders-UIUC and AWWA/WEF. Her service travels have taken her to Central America, Africa, Asia and South America, where she's developed a deep understanding of the relationship between technical and social considerations that must be co-evaluated for communities in need. It also led her to pursue graduate studies in International Engineering Effectiveness, first through the Civil Engineering Department for her master's degree and now through Agricultural and Biological Engineering for her PhD.
In addition to her engineering degree from the University of Illinois, Ann also holds degrees in journalism and art history magna cum laude from Boston University.
---
2015
Kenneth Long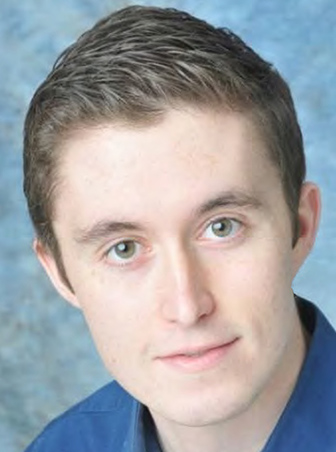 Kenneth Long received dual B.S. degrees in Materials Science and Engineering and Molecular and Cellular Biology from the University of Illinois Urbana-Champaign in 2012 and a M.S. in Bioengineering in 2014. He is currently an M.D./Ph.D. student in Bioengineering working on smartphone-based point-of-care diagnostics for infectious diseases.
He has worked on international development projects in both Cameroon and Cambodia and, as part of the Global Health Initiative at UIUC, is now developing an interdisciplinary space on campus to tackle global health challenges. He is also collaborating with Illinois faculty to develop a cross-campus partnership between Illinois and Njala University in Sierra Leone to facilitate interinstitutional global health research, outreach, and educational initiatives. Kenneth currently serves on the board of the University YMCA and is increasing their global engagement by fostering a parallel relationship with the YMCA of Sierra Leone. Through these Illinois-Sierra Leone projects, he hopes to develop a new standard for international partnerships focused on interdisciplinary dialogue and holistic understanding of global health challenges.
---
2014
Gregory Damhorst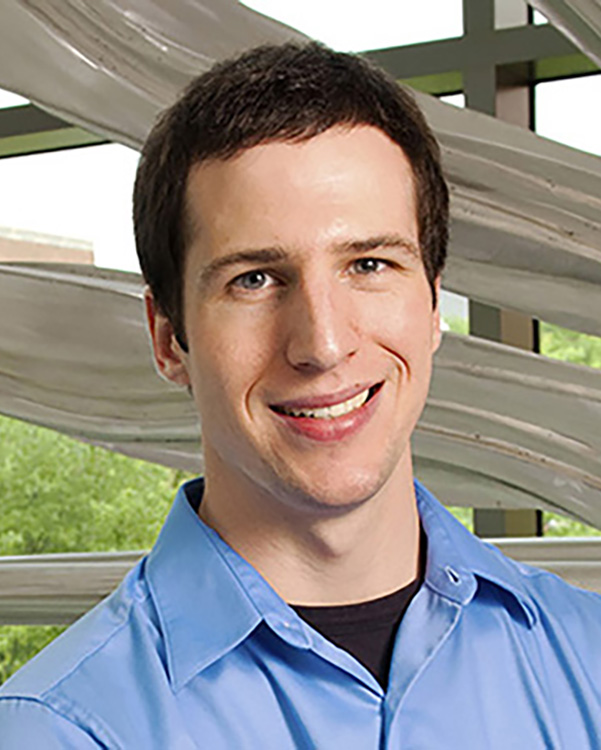 Gregory Damhorst is a bioengineering and medical graduate student at Illinois. He was honored for his research focused on HIV/AIDS, his development of the Global Health Initiative at Illinois, humanitarian work, and interfaith efforts that have aided communities in Sierra Leone, Ghana, and Haiti.
Damhorst received a B.S. in physics in 2009 and an M.S. in bioengineering in 2013, both from Illinois.
---
2013
Yu-Kyung Kang
Yu-Kyung Kang is currently pursuing her Ph.D. in English with a specialization in writing studies. Kang was honored for her services and ethnographic research, which will help inform the work of other units at Illinois as they strive to define and improve the integration of international students and fulfill the international mission of the university.
Kang also holds an M.A. in Teaching English as a Second Language from Illinois.

---
2012
Rachel Storm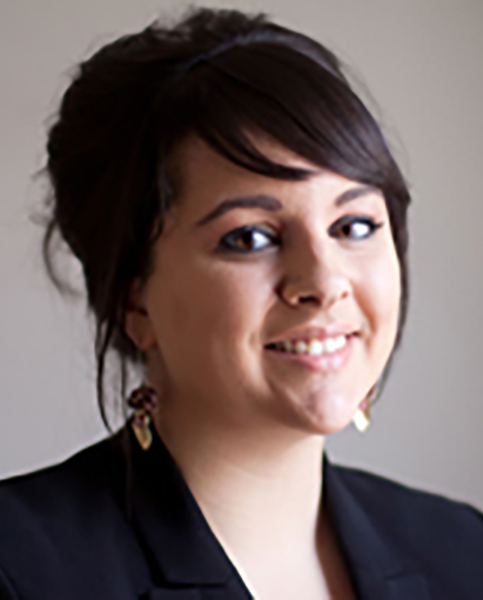 Ms. Rachel Storm holds a B.A. in international studies with a focus on gender development, and an Ed.M. in educational policy, organization, and leadership. She is currently pursuing her Ph.D. in global educational policy studies with minors in gender and women's studies and gender relations in international development.
Ms. Strom was recognized for her international volunteer work and activism, which focused on anti-violence and justice among indigenous communities, as well as her educational outreach on women's organizing, in Ecuador. She is the founder of the non-profit organization Four Walls and a Roof, aimed at supporting survivors of domestic violence.
---
2011
Aaron Shultz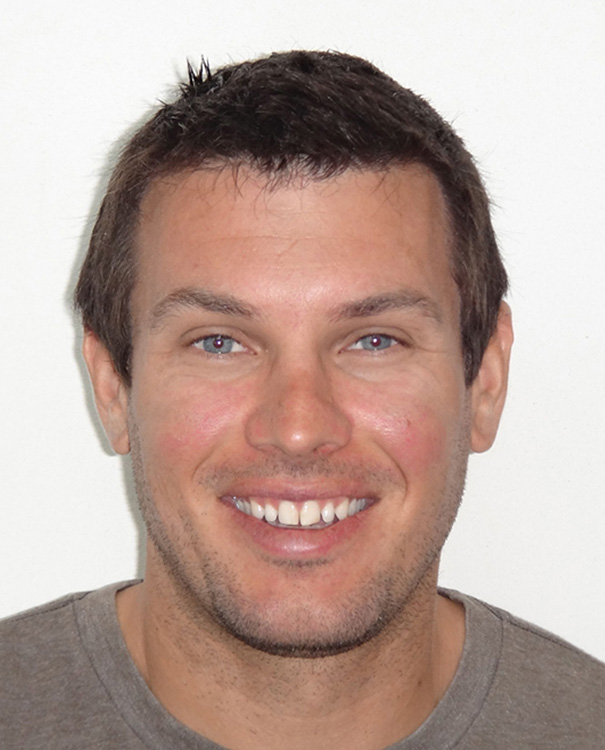 Aaron Shultz holds a Bachelor's degree in Fisheries and Wildlife and Zoology from Michigan State University and a Master's degree in Natural Resources and Environmental Science from the University of Illinois. He is currently conducting research on the effects of global climate change on coastal ecosystems as a Ph.D. student at the University of Illinois.
In addition to his dissertation work, Aaron works at a marine research field station (The Cape Eleuthera Institute-CEI) in The Bahamas, serving both as the Manager of Flats Research for Island School students, as well as the Director of CEI. As a result, Aaron has a comprehensive understanding of marine ecosystems and uses his position at CEI to integrate high school and university students into the research process, allowing them to become involved in data collection, data analysis, and interpretation of research findings. His outreach efforts include coordinating research with local fishing guides and lodge owners, presenting research findings at conferences, and liaising with Bahamian and international conservation organizations. Aaron is an avid fly fisherman and advocates for responsible angling throughout The Bahamas.
---
2010
Pradeep Shenoy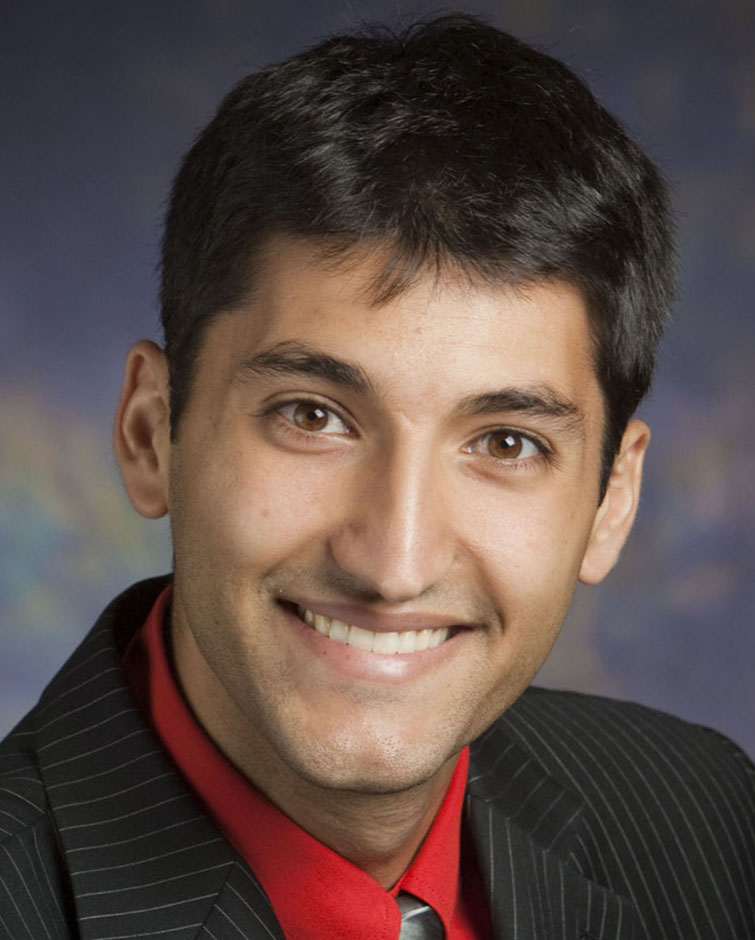 Pradeep Shenoy was born and raised in the U.S. but spent most of high school in Portugal and India. After receiving the Camras Scholarship, Pradeep attended the Illinois Institute of Technology in Chicago and graduated with a B.S. in electrical engineering in 2007. Since graduation, he has been pursuing a Ph.D. in electrical engineering with a focus on power and energy systems. As a National Science Foundation East Asia and Pacific Summer Institutes Fellow, he researched power electronics at Tsinghua University in Beijing in the summer of 2008.
Pradeep received the Foreign Language and Area Studies fellowship for Mandarin in 2009 and spent the summer in China intensively studying Mandarin. His current research introduces methods of maximizing energy production from photovoltaic (solar) panels and reducing power consumption in computer microprocessors. At Illinois, he is actively involved in the International Friendship Link, a student organization that explores issues of faith and culture in community.
---
2009
Stephen Anderson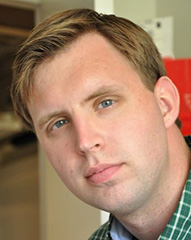 Stephen Anderson is currently pursuing a Master's degree in Agricultural and Biological Engineering focusing his research on Soil, Water, and Resource Engineering. Prior to beginning his graduate studies Mr. Anderson accepted a prestigious JBT Fellowship from ACES College. As an undergraduate student, Mr. Anderson was active in a team which traveled to India to perform water quality research. He continued his work in India upon entering graduate school with a research initiative entitled "US-India Consortium on International Water Management" which is funded by a joint agreement between the United States and Indian governments.
Mr. Anderson is described by his advisor Dr. Prasanta K. Kalita as a respectable ambassador of U.S. culture and higher education to India as well as one of the most active team players of the entire US-India team. During three separate trips to India over the course of three years, Mr. Anderson's research produced outstanding documentation on the issue of wastewater for irrigation in India's most productive farm land. Mr. Anderson's leadership, determination and hard work have generated new knowledge and resulted in two peer-reviewed journal publications.
---
2008
Rachel Garai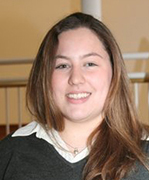 Rachel received her B.S. in Animal Sciences with the ACES International Minor from the University of Illinois at Urbana-Champaign in 2007. Since 2005, Rachel and South African professional field guide, Andrew Schaefer, have taken over 80 students to South Africa, from the Universities of Illinois, Minnesota, and Dublin, Ireland. In the summer of 2009, Rachel organized three undergraduate study tours, as well as 2 veterinary elective credit summer programs offered to students from all 28 U.S. Veterinary Colleges.
Through the South Africa study abroad programs, Rachel encourages other students to appreciate the delicate and complex nature of the wild species they encounter by learning to understand their behaviors, and issues facing them in their struggle to survive. Her goal is to help students on the program discover their career focus, and the motivation to pursue all of their dreams and aspirations. Rachel plans to continue in her education by pursuing the dual DVM/Ph.D. degrees through an accredited U.S. veterinary college program.
---
2007
Peter Rohloff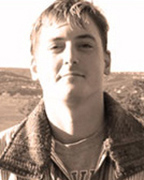 Peter Rohloff is a native of Vermont. In 1999, he moved to Illinois to begin graduate school, and he completed his Ph.D. in pathobiology in 2003 and his M.D. in 2007, both at the University of Illinois.
He began working in Guatemala in 2002, and has a broad range of research and service interests there, including ethnography of health and disease, ethnobotany and ethnomedicine, textile production, and resource-poor health care delivery. Currently he serves as executive director of Wuqu'™ Kawoq, an NGO providing health care, community education, and capacity building in Mayan languages. He began a medical residency in internal medicine/pediatrics in Boston in July 2008.
---
2006
Evangelia March Zaimi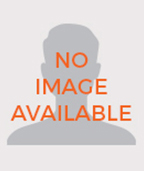 Evangelia Zaimi March was born in Nicosia, Cyprus. She graduated from the University of Cyprus in 1996 with a Bachelor's degree in Elementary School Teaching. She worked as an elementary school teacher in Cyprus. In 1998, she received a Fulbright Scholarship to begin her graduate studies in the U.S. She received a Master of Education in Special Education from the University of Virginia in May of 2000 and she then relocated to Champaign, Illinois to pursue a Ph.D. in Special Education at the University of Illinois.
Following the completion of her Ph.D., Mrs. March aspired to contribute to the field of Special Education by continuing her work in inclusive education for students with disabilities. Mrs. March is particularly interested in inclusive education at the international level. She hopes to facilitate the cross-fertilization of legislation, policies, and practices in inclusive education worldwide, and to influence the pre-service and in-service professional development of all those involved in the inclusion of students with disabilities in general education environments.